Tangojazzduo COLEN – MARKERINK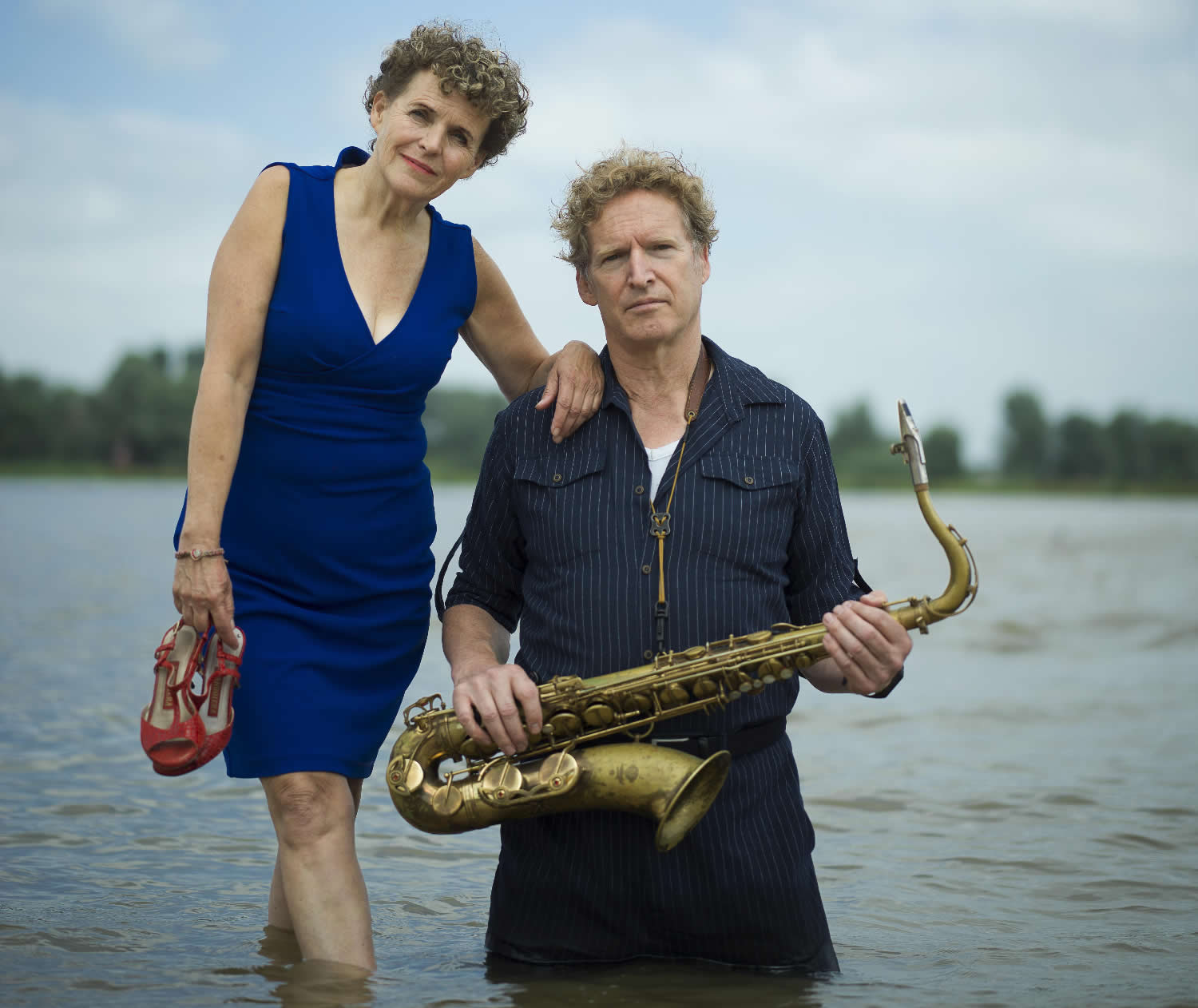 Tales of a Blue Heart.
Discover the enchanting album "Tales of a Blue Heart" by the talented jazz saxophonist Ad Colen and the passionate tango pianist Margreet Markerink. After two years of intensive collaboration, they have finally entered the studio and created a masterpiece that reflects the journey we all embark on in this rapidly changing world.
This extraordinary CD takes you back to the heart, a heart touched by memories filled with melancholy and joy. Each track on this beautiful record, including original compositions by Colen and Markerink, as well as their own arrangements of renowned pieces by the legendary Astor
Piazzolla, tells a story that will deeply resonate with
you.Piazzolla, the trailblazer who enriched Argentine tango
music with classical and jazz influences, has left a lasting
impression on both Colen and Markerink. Their shared
passion for tango Nuevo became the starting point for their
musical journey, resulting in a unique and captivating
listening experience.
Recorded at the renowned Wisseloordstudio by the
acclaimed sound engineer Chris Weeda, "Tales of a Blue
Heart" is a tribute to everyone carrying a blue heart in
these challenging times. The music on this album will
enchant, warm your soul, and transport you to a world full
of wonder.
With a warm and open atmosphere, this album offers a free interpretation of the tango pieces, seamlessly blending the narrative elements of both Piazzolla and Colen and Markerink. Margreet's melodious and storytelling compositions beautifully complement Ad's exploration of contrasts, pushing the boundaries between romance, modern-classical, and jazz tradition.As a booker, you want to surprise your audience with unique and immersive musical experiences. "Tales of a Blue Heart" delivers exactly that. It is an album that touches the soul, evokes emotions, and takes listeners on an unforgettable journey. Book Ad Colen and Margreet Markerink for a mesmerizing performance that will astonish your guests and immerse them in the beautiful world of "Tales of a Blue Heart".
We have received some wonderful reviews for the album:
NRC (national paper) June 23, 2023 **** by Kester Freriks: On "Tales of a Blue Heart," Colen and Markerink pay tribute to Piazzolla, offering an intense version of "Libertango" and a heartfelt rendition of "Oblivion," but there is more. The duo also includes their own compositions, variations on Piazzolla, as well as pieces by Enrique Delfini ("Recuerdos de Bohemia") and Bobby Troupe ("The Meaning of the Blues"). The combination of neoclassical tracks and new compositions creates an exciting and powerful whole, as if it were one composition. The saxophone and piano blend together, spur each other on, and explore contrasts with surprising dissonances and slowed harmonies. The opening track, "En Route," a composition by Markerink, swings and sets the stage for a musical journey through tango, fado, and bebop. The recurring hammering blues chord of the main theme seamlessly transitions into the theme of "Café 1930." It is remarkable how the soprano and tenor sax, in collaboration with the piano, are equal to Piazzolla's bandoneon; at times, you might even think you are hearing that instrument. Piazzolla's oeuvre has inspired musicians such as violinist Gideon Kremer, cellist Yo-Yo Ma, and singer Grace Jones. With "Tales of a Blue Heart," Colen and Markerink beautifully join this tradition.
HEAVEN: **** "They know how to perfectly capture the inherent melancholy of tango. Markerink and Colen have a great understanding of each other and skillfully connect the melancholy of tango, jazz, and neoclassical music. The lyricism of Colen and the compelling touch of Markerink, combined with the beautiful compositions, are enough to captivate the listener for seventy minutes."These reviews highlight the captivating and emotive nature of the album, showcasing the seamless fusion of different musical genres and the exceptional chemistry between Colen and Markerink.
Tangodanza 95 (D) – April 2023:
Listening to the multifaceted conversations between two soloists and virtuosos is a truly intimate experience. Ad Colen's tenor saxophone is a magical sound machine, exploring every nuance of a melody with countless vocal qualities. Like a gentle breeze, warm depths surround the powerful play of the piano. Despite many solo parts in the CD arrangements, the collaboration and dialogue are maintained in a fascinating way. Those who passionately love music and enjoy looking beyond the edges of the dance floor will have an impressive experience worth listening to with "Tales of a Blue Heart."
Jazzism 6-2023: "Markerink and Colen play very well, although at times the saxophone can overpower the piano. However, Colen delivers a soulful and inventive sound, as showcased in the melancholic 'Recuerdos de Bohemia.' This album, in its unique combination, is characterized by a lot of dynamism."
Promofilm 'Tales of a blue heart
'Tales of a blue heart' cdreleaseconcert Ujazz Utrecht