COLEN – A BIRDS' EYE VIEW
Contemporary music inspired by birdsongs
"I am intrigued by the sound of birds. It carries me away. There is so much to hear! It sharpens the senses."
Ever since his early childhood saxophonist and composer Ad Colen has been going to a primitive holiday home in the Belgian part of 'de Kempen'. The house is situated in the middle of a vast forest without running water or electricity. It is here, when playing for the birds, that Ad found the inspiration for his unique music project 'Bird's Eye View'. Listening to the tranquillity of the woods, Ad noticed that the birds appeared to be having 'conversations'. There was a constant repetition of questions and answers. It starts early in the morning with a single blackbird, but soon a tentative listener can hear a tapestry of sounds being rolled out over the entire forest whilst all other birds begin their day. The birds have their own universe, completely separate from man. You don't hear it unless you pay attention to it. Even in the cities it is there to be found, once you start to listen carefully, it becomes increasingly clear as if you can become part of it. Nature is closer by than we tend to think.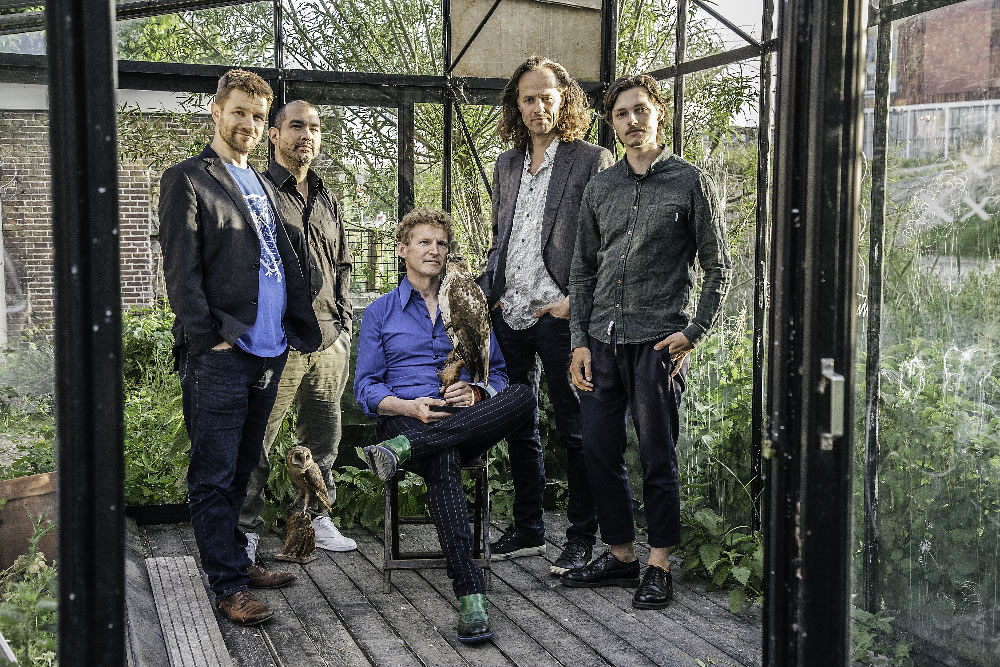 Ad Colen's newest project 'Bird's Eye View' reflects his musical character: fresh, imaginative compositions with bubbly improvisations that make his fellow band-members smile. Music that makes you happy. Colen beams with joy when explaining the difference between birdsongs and which particular elements have inspired his music. His explanations really deepen the listening experience. The sound of one Jackdaw might be dull, but a whole group crowing together is a truly rhythmic spectacle. It is elements like these that Ad uses in his compositions.
Over the past couple of years Ad has been transcribing various birdsongs in order to use them as the base for compositions and improvisations. New sounds arise when bird sounds are for instance delayed. Whimsical melodies, both in style and rhythm. The song of a hermit thrush has a lyrical character, whereas that of a (Eurasian) wren resembles a modern-classical melody.
Ad Colen is able to capture an unique sound. Never before has a jazz artist released a whole album inspired by the kingdom of birds. Just like jazz standards can be the starting point for an improvisation, so can the rhythms, melodies and sounds of birds.